Common Name: Wintergreen Oil

Botanical Name: Gaultheria procumbens
Other Names: Teaberry, Spice Berry, Checker-berry, Partridge-berry
Introduction
Wintergreen Oil is a pale yellow or pinkish fluid with a strong aroma and a sweet woody odour. The wintergreen plant can be found in North America, Pennsylvania, etc. It is extracted from Gaultheria Procumbens of the Ericaceace family and is also known as crack berry, teaberry and gaultheria. It is obtained from wintergreen plant that remains green throughout the winter and is a small evergreen herb with a height up to 15 cm and has slender stems leathery leaves, drooping white flowers and fleshy scarlet berries. It includes components like methyl salicylate, myrcene, limonene etc. It has a distinctive medicinal smell whenever bruised and is obtained by steam distillation of the leaves of the plant following maceration in warm water.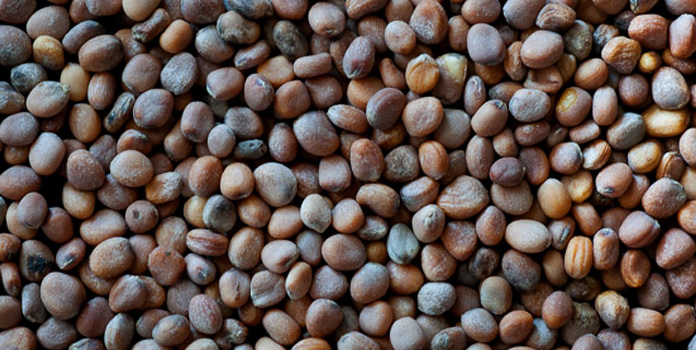 Uses of Wintergreen oil:

Pharmaceutical and medicinal uses: It has excellent anti inflammatory properties. Therefore it is used for joint discomforts, arthritis, rheumatism, tendinitis, cramps, inflammation and edema. It is also useful in obesity. It has also proved useful in poor blood circulation, headache, heart diseases and hypertension. In skin conditions it is used in the treatment of eczema, hair care, ulcers etc. The above advantages hold in medical arena also. But its excess use can cause liver and kidney damage and should not be prescribed to patients allergic to aspirin. Also the consumption of excess of methyl salicylate (the major component) may result in fatal poisoning.

Other uses: It is used as a flavouring agent for toothpastes, chewing gum, soft drinks etc. also it has applications in rust removal and degreasing machinery.


Statements on this website is collected from online and offline references, they are an effective way of learning and sharing. With this knowledge, we can take control of our own health. These statements have not been evaluated by the FDA. Products and techniques mentioned here are not intended to diagnose, treat, cure or prevent any disease. However, when you give the body what it needs then the body can heal itself as God intended it to. We are bulk suppliers/Exporters of herbs, and raw materials this website is intend to provide option for various herbs buyers/importers/our customers, buy small Qty swiftly and pay for the product and shipping.