Common Name: Lemon Balm Oil

Botanical Name: Melissa officinalis
Other Names: Balm, Melissa Balm, Balm Mint, Garden Balm, Erva Cidrera
Introduction
Lemon Balm Oil is a popular essential oil. Its biological name is Melissa officinalis and is a member of the mint family which is also known as a calming herb. This plant is native to Europe but is also grown all over the world. It is not only grown in herb gardens for pollination but as crop medicines, cosmetics and furniture polish manufacturing industry. Lemon Balm has several common names like Melissa and Sweet Balm.
Lemon Balm supplements are obtained from the leaves of the plant. While the essential oils are extracted from lemon balm leaves. It is obtained through the distillation process. Lemon plant grows at a height of 2 feet but can also grow taller if not pruned. Cluster of light yellow flowers bloom during spring and summer. Depending on the soil and climate the leaves are deeply wrinkled ranging from dark to yellowish green in color. The leaves resemble to mint leaves as they belong to the same family.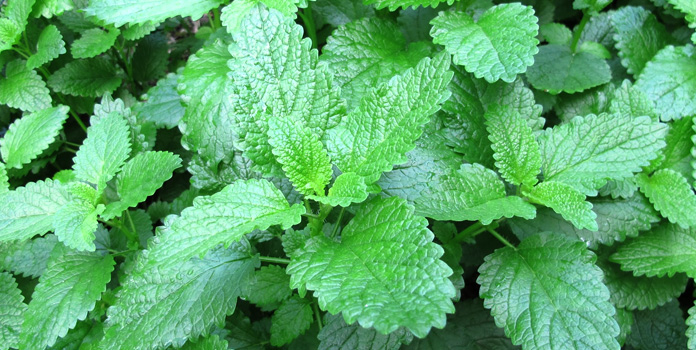 Uses of Lemon Balm Oil
The uses of Lemon Balm Oil go back to the ancient days. It is used for different emotional and physical emotions of the heart including headaches and nervous disorders. In fact it is one of the powerful antiviral oil and is mixed in herbal tea due to its antibacterial properties.
Medicinal Uses: This oil has been found very effective in various heart diseases, headaches and nervous problems. It is one of the frequently used oil in giving quick relief in anxieties. It is also helpful in herpes lesions.


Statements on this website is collected from online and offline references, they are an effective way of learning and sharing. With this knowledge, we can take control of our own health. These statements have not been evaluated by the FDA. Products and techniques mentioned here are not intended to diagnose, treat, cure or prevent any disease. However, when you give the body what it needs then the body can heal itself as God intended it to. We are bulk suppliers/Exporters of herbs, and raw materials this website is intend to provide option for various herbs buyers/importers/our customers, buy small Qty swiftly and pay for the product and shipping.