Santalum album is the scientific name of Indian sandalwood. This oil has been use for more than a thousand years now from perfumes to embalming the dead to building temples. A sandalwood tree can produce the oil only after crossing the age of thirty years. The oil that is derived from sandalwood is very thick, but at the same time it is highly rich and luxurious oil. Following are some of the best uses of sandalwood essential oil.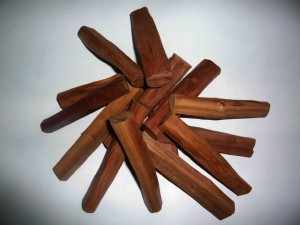 It soothes emotions and helps in easing the depression. Sandalwood oil is also used to reduce the anxiety and stress. You should apply it topically or use it in a diffuser so as to obtain the benefits.
It can be used as a perfume. All you need to do is to just apply a drop to the pulse point. Sandalwood has been used as a perfume for at least 5000 years.
You can also make use of sandalwood oil as a facial. Just add a couple of drops to 1 teaspoon or tablespoon of the carrier oil. Sandalwood helps to prevent rashes, dryness, flakiness as well as plethora of skin problems.
You may also apply a few drops of this oil daily on the affected skin or scar. Gradually, you will see the scars diminishing and finally disappearing.
The constituents that are present in the sandalwood oil works in tandem so as the various systems of the body and at the same time they encourage the cellular communications. This helps in the creation of harmony both mentally and physically and helps a person to balance with the changes that are taking place not only in his body, but also life. The anti inflammatory action of this oil is something which you cannot ignore.
You should apply a drop to your hair after shower. Not only it will make the scent stay with you but also will prevent the hair falls.
If any oil can be called marvellous for respiratory systems then it's the sandalwood oil.  You can apply it directly to your chest or can use it in a diffuser. It helps to ease a cough, soothe sore throat or help you to deal with respiratory infections.
Men may also use sandalwood oil as an aftershave lotion so as to avoid a shaving rash.
Epi-beta-santalol, which is major constituent of sandalwood oil, is extremely helpful in interrupting the communication system of the virus. Due to the virtue of this constituent this oil asset the body in fighting against the viral infections.
There are some constituents in sandalwood oil which specifically target the reproductive areas or urinary tract system. They not only tone but also assist in case of induced or virus based tumours. They are helpful in providing the body with the tools that helps to combat cystitis as well as urinary tract infections.
Lastly, you should use essential oils that are 100% pure. The oils that are synthetic may have dangerous side effects and this you should avoid them at any cost.