If you are looking for safe and effective ways to tighten your skin then there are some good options available to you with the most prominent one being natural oils. You will come across a wide range of such innovative and new tightening oils in the market. However, with so many choices available you need to ensure that you get the right treatment which contains of a range of emollients and oil which are natural and at the save time have got the potential to revitalize your sagging skin.
In case you want to look for a younger, firmer skin then you must seriously consider looking for the various natural plant based oils which have got the capability to tighten as well as tone the sagging skin. All these natural oils consist of nutrients that provide you with beautiful and healthy skin. These oils have got the ability to penetrate deeply in your body and invigorate the body from within. You will require essential Omega 3 fatty acids as they provide you with a wide range of nutrients including antioxidants. Due to their penetration power, they provide with you natural healing.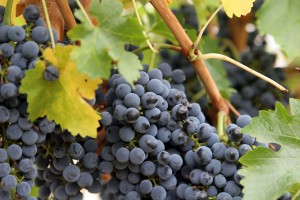 A large number of cosmetic manufacturers make use of synthetic oils and this is why that sometimes it is so difficult to see the tightening effects that are you are expecting. Even some of the synthetic ingredients have got adverse effect on the skin and they may clog skin pores and make it look irritable and dry. Also, synthetic ingredients are much cheaper than the natural ones and this is why cosmetic manufacturers prefer using them so as to make bigger profits. In order to truly firm as well as tone sagging skin, you should consider the following three top natural oils.
Avocado Oil- This oil is rich in various essential nutrients and deeply penetrates the skin. In case you are suffering from sun damage, this natural oil is going to hydrate as well as rejuvenate since it helps in repairing the sun damaged skin. It is also a powerful antioxidant that will help in the nourishment of your skin with various essential nutrients.
Jojoba Oil- This oil is another powerful healer. This superb anti-aging oil helps in firming as well as toning even the worst cases of sagging skin. It contains natural vitamin E, which is also a great constituent. This oil complements skin oils and thus has ability to blend and work really fast. The best thing perhaps about this oil is it helps in maintaining oil balance.
Grape seed Oil- This is great oil that works very effectively in reducing the stretch marks and thus helps to heal as well as repair the unhealthy skin. Grape seed oil also forms an invisible layer over skin and thus helps in retention of moisture. Due to its high Vitamin E content, it's a powerful anti aging product.