Depression is a serious thing and it is not something which can be ignored or laughed dat. It arises because of hormonal imbalances, exposure to chemicals, side effects, inappropriate diet etc. Depression can be of various types including seasonal depression, panic disorders, anxiety etc. If you want to get rid of depression fully then you will need to explore the environment, diet as well as your health.
Aromatherapy using the essential oils has got a brilliant effect on your emotional well being. Scents helps us to heal emotionally and this is why majority of us love wearing colognes and perfumes and thus we can say that scent is a crucial part of our lives. Essential oils consist of an aroma which helps to activate the limbic system through smell. These oils have got the ability to affect the hormones of the body. Not only this, they can eliminate the unwanted toxins from your body. These oils help to ease the pain, as they carry oxygen to the cells that are present in the body.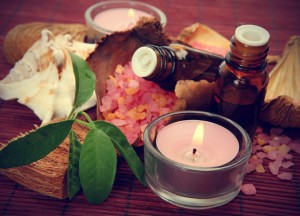 The molecules that are contained in essential oils are much smaller than our cells and they are easily able to permeate in our bodies and affect us on a cellular level. They have got the ability to enhance all the main systems in our body including urinary, digestive, reproductive, circulatory as well as respiratory. Some of the most common essential oils that are highly effective in dealing with anxiety as well as depression include cedar wood, basil, geranium, grapefruit, juniper berry as well as lavender.
As you can easily make out that there are quite a few choices available to you to choose from. The best way is to smell each one. As soon as you find a smell that is pleasant and you enjoy it, that essential oil becomes apt for you. The powerful smell of the oil will affect your emotions in a positive manner. A lot of people who suffer from depression also use a diffuser as it is a convenient and effective way to enhance your mood. You can set a timer so that the oil is released through a diffuser at certain level. These diffusers are easily available in the market and are also priced reasonably well. Otherwise, you can carry a bottle of essential oils with you and open it up and smell whenever nodded. It's just that you need to ensure that you are keeping the bottle closed tightly when not in use so s to avoid oil spill.
Irrespective of whichever essential oil you are using to fight depression, you need to ensure that it is 100% pure essential oil. If you are not too familiar with the essential oil manufacturing companies, then you can judge the quality of the oil by its price as well as certifications. Ideally, you should test an oil before you actually use it to ensure that you don't develop any sort of allergies.